As client-facing designers, it's our job to unearth the signature style that perfectly reflects a brand's identity. We create award-winning spaces not only by combining luxury aesthetics with timeless fashions but also by following the trends. Unlike fashion, staple interior design trends aren't easily replaced. A great starting point for any project is to learn more about the most popular styles which have shaped spaces for decades before placing your own branded stamp. With this in mind, we've pulled together past projects and key design trends to create five lookbooks that we hope you'll find inspiring.
Contemporary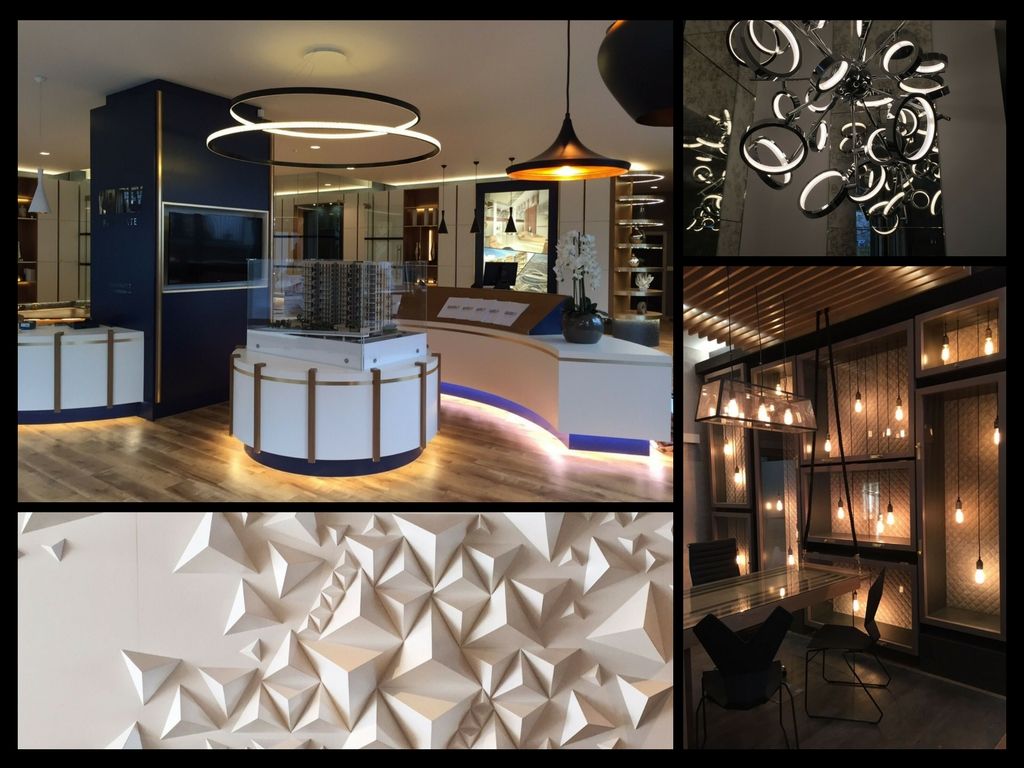 We begin with an often misunderstood style that's often used interchangeably with modern design and architecture: contemporary. What makes the contemporary style separate from modern is that it describes designs for the here and now. While modern is a broad term that refers to clean, crisp lines, contemporary designers go out one step ahead to push the boundaries of style by playing with textures, light and shape.
Industrial
Industrial style has become something of a craze, particularly in the workplace. Utilitarian and often raw, the industrial look draws inspiration from warehouses, urban lofts and 1960s brutalist architecture. Ceilings are often high, and strong accents in the room are often emphasised by hard materials like steel, glass and concrete.
Minimalist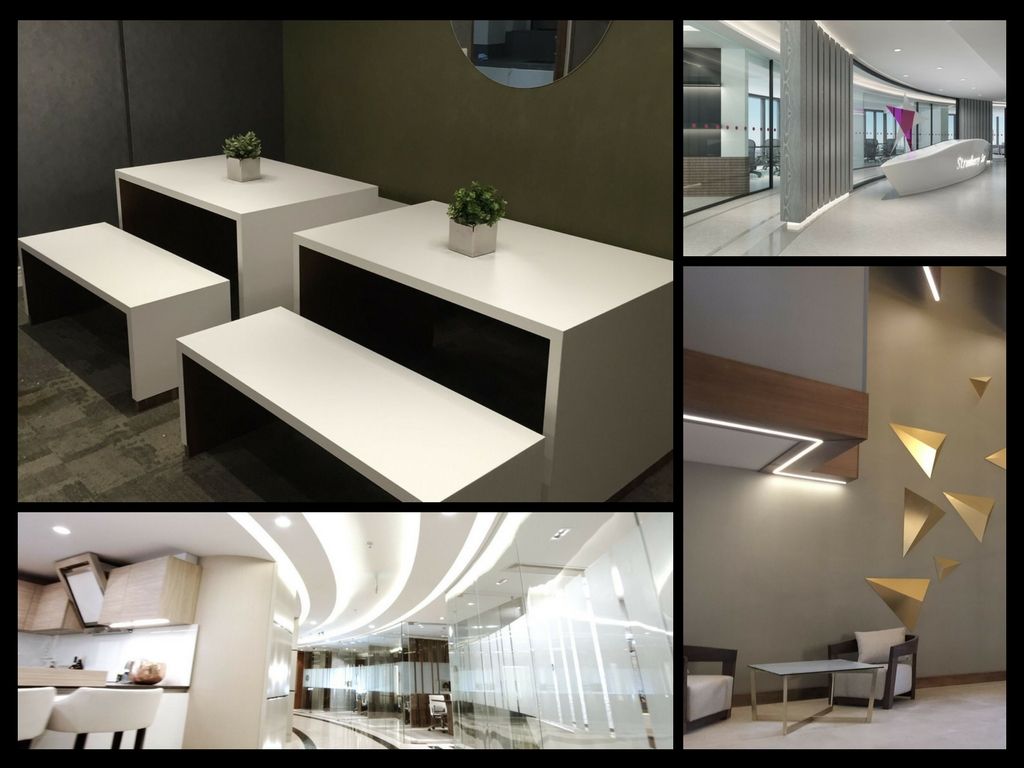 Minimalist design transfers the principles of modern – the muted colour palette and hard lines – and simplifies it further. Nothing is too excessive and each focal feature stands alone, beautifully simplistic in shape and texture. Everything in the room serves a function. The minimalist look is one of the hardest to achieve as the temptation to add fuss and decoration is often too great to resist!
Retro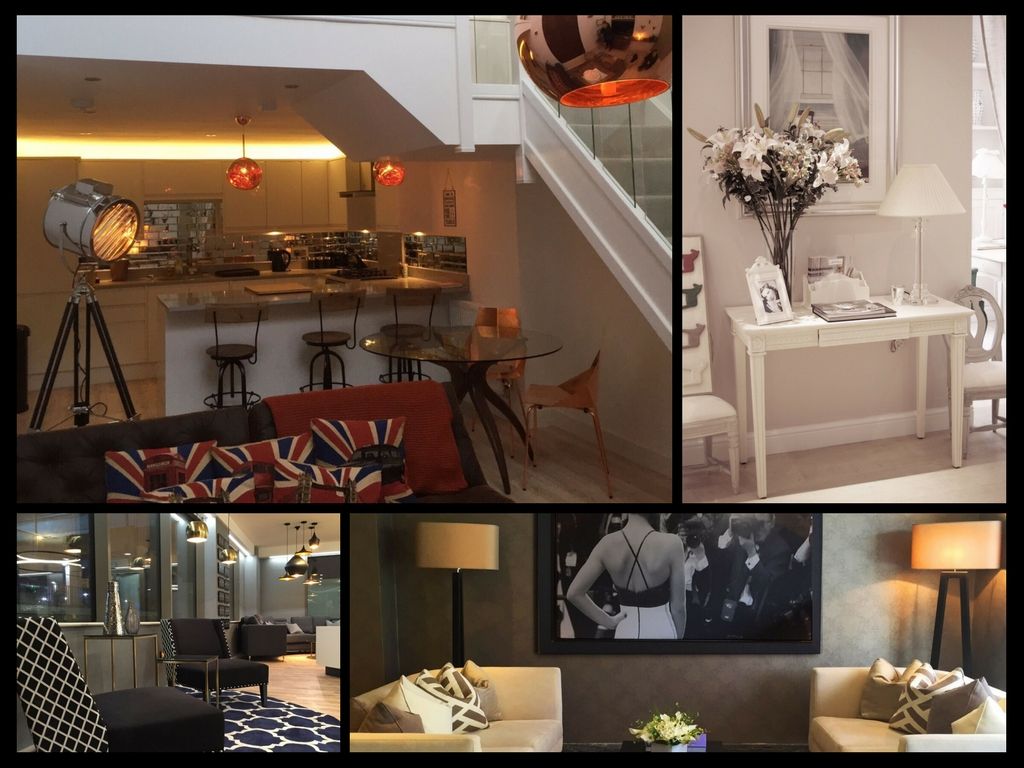 Retro is a fairly loose style which combines signature pieces of furniture, patterns and colour from the 1950s to the 80s and now the 90s era – modern period design! Applying retro design is based on personal taste. Schemes range from spaces that hold true to the original era down to the tiniest details, to focal features and pops of colour, like a beautiful vignette to a bygone decade in your home.
Transitional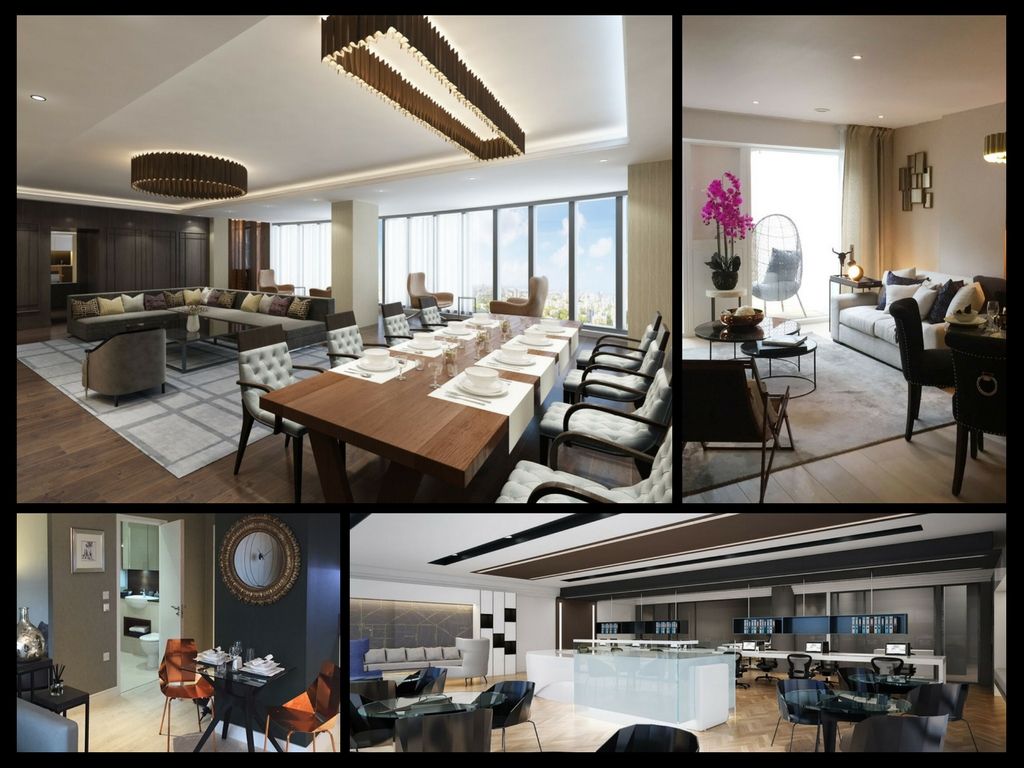 Finally, we end with a little-known design style that is actually the one of the most popular. Transitional is an accessible and flexible style that borrows elements from traditional and modern schemes to create a comfortable space that is more fluid than rigid. Transitional colours schemes tend to be light and neutral, striking a balance that is sleek as well as comfortable and inviting.
For more information on any of the projects featured in this guide, please download the Spot This Space brochure, browse our services pages or talk to us on +442079657113. Feel free to get in touch anytime, whether for general enquiries or with a more detailed brief.