Great design is not only incredibly satisfying, considered aesthetics and features present your business as the best place for top talent to work. It's no secret that employers are focusing more on office innovation and high-quality design to attract sought-after candidates in their field and maintain staffing levels in a highly competitive jobs market. Any prospective hire who walks through your door will judge the environment, which is why first impressions count. We've put together a list of important design considerations to help your business grow in more ways than one.
Introduce zones purely for relaxation and wellbeing
A good chunk of the UK workforce is suffering from stress. In 2016, 43% experienced workplace stress more than half of the time. Considerate office design, with which employees can feel a sense of connection, is a major pull factor in the recruitment process. Workspace per square foot has gradually dropped through the years, leaving many staff feeling cramped and sluggish. Reignite creativity and innovation in the office to foster a sense of growth by not being afraid of 'dead space' for rest or just stretching legs during the day – after all, we spend around 32 hours in our offices per week.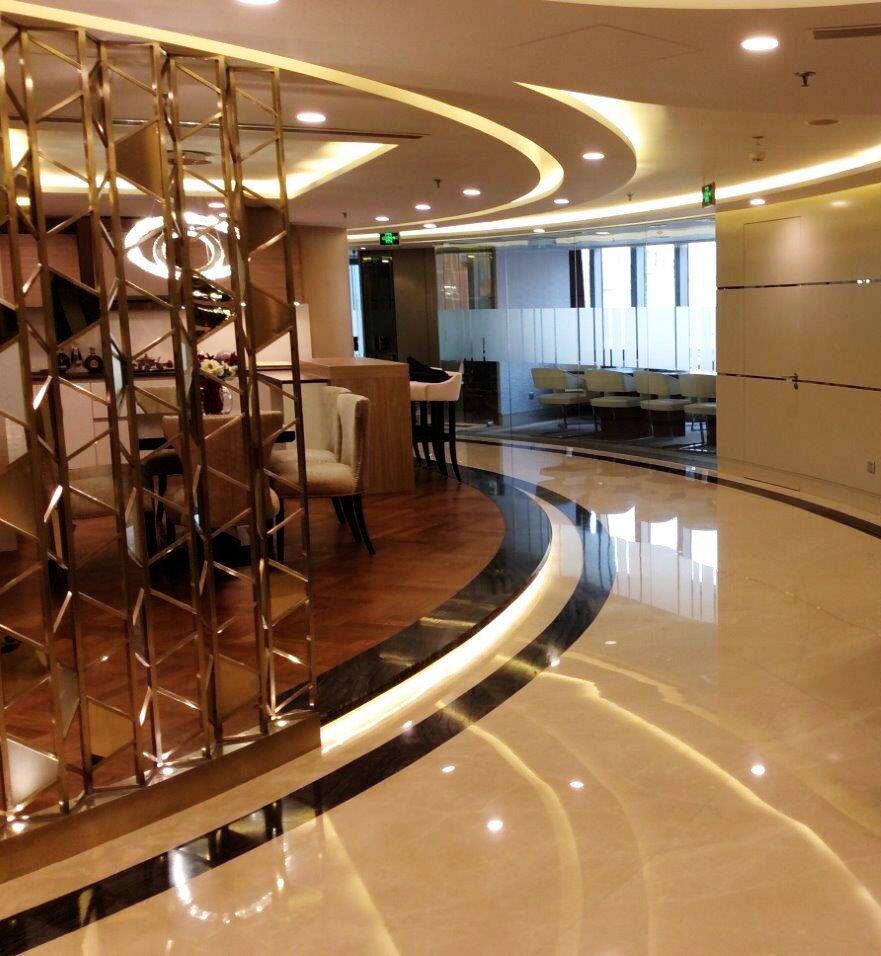 Don't forget the practical side of office life
1,000 workers told a British Land survey that their ideal office would include lockers, showers and bike storage facilities, but just 67% were happy with their current facilities. Safety and security is unsurprisingly another huge factor for satisfied workers, but only 81% of those surveyed were satisfied with measures in their office. We love staging, branding and creating experiences in the office, but we mustn't forget that for many staff members, practicality is still a staple part of a positive work environment.
Flood the office with natural light
Present your space in the best light to make a great first impression. Interestingly, managers appreciate a better office view more than their teams, according to the survey above. Open plan offices are a top trend at the moment, so utilising the natural light that you already have outside is vital for avoiding dark, dingy corners that are just downright unappealing. Consider expanding your windows, or investing in glass screens to break up your space without obstructing the view.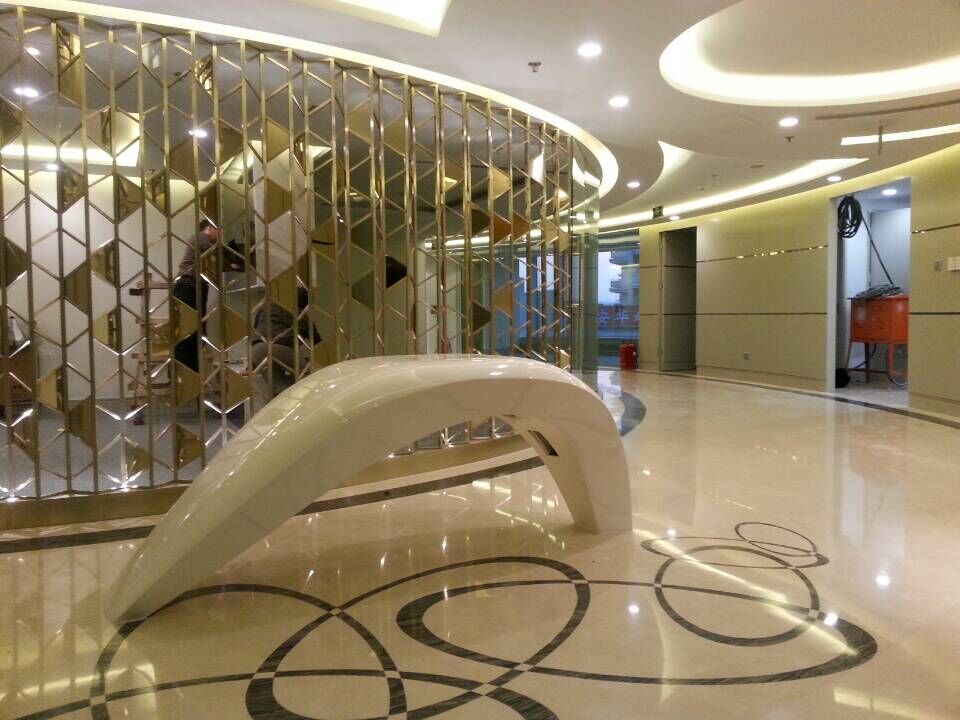 Use your imagination
You've set up a business, now have fun with it! There's a reason why the likes of Google play around with office design to the point of madness: design talks. If you want a candidate to remember you, make an impact by using your surroundings to affect the way they perceive your business. Whatever your goal – being seen as a fun place to work, somewhere creative, a nurturing business which grows talent – it can be achieved through smart branding and fashions; just ask the Spot This Space team!
De-clutter to lighten the mood
You wouldn't show a prospective buyer around a cluttered home, so why apply different principles in the office? Clutter is annoying, distracting and confusing, detracting the eye away from what you have to offer and onto the mountains of paperwork strewn over desks. Invest in enough storage to meet the needs of all your employees and your equipment so that when you come to hire, your next employee won't feel overwhelmed by stuff – everywhere!
Please feel free to get in touch anytime, whether for general enquiries or with a more detailed brief.